DOUGLAS COUNTY REPUBLICAN WOMEN of Nevada is an Affiliate of The Nevada Federation of Republican Women. Effective January 1, 2021 DCRW full membership dues are $40 a year through Dec. 31, 2021 and associate membership dues are $20 for a spouse or a member of another Republican Women's Club.
There are currently 60 full members and 36 associate members in our club. We are still five members short of last year's total, so please be sure to renew your membership. Also, encourage your friends to come to a meeting with you. We want to maintain a strong presence with our elected representatives. Membership is what keeps us strong.
For more information or to join the DOUGLAS COUNTY REPUBLICAN WOMEN of Nevada, please contact
Treasurer: Maxine Rodowicz
email: max36x@yahoo.com
phone: 775-600-5759
Mail check payable to
DCRW, PO Box 1214, Minden, NV 89423
See tab JOIN OR RENEW at the upper right corner of this page to downloadable a membership form.
IMPORTANT ANNOUNCEMENT: 3/12/2021
. Janet Freixas announced that any members who had angrily changed their Republican registration to Independent, needed to switch it back to remain in the club.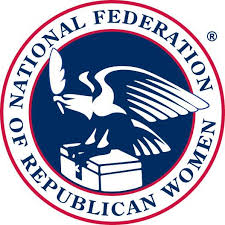 National Federation of Republican Women, 124 N. Alfred Street, Alexandria, VA 22314.
Telephone 800-373-9688 or email mail@nfrw.org see their website: www.nfrw.org for details.